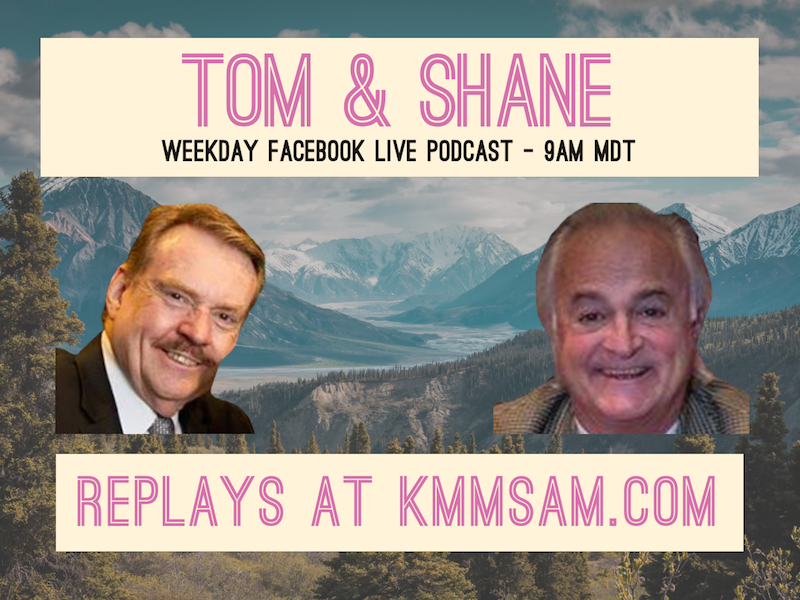 Since we are off the air temporarily Tom and Shane will be doing daily Facebook Live Episodes. Don't worry if you don't have Facebook — you can hear each one here just like our previous podcasts.
Today's Topics: Today's Topics: Guest Candidate for US House of Representatives Joe Dooling  - Talking about back to work rally at the Montana Capital, NAFTA vs. USMCA, congress reaction to small business loans, and current oil prices. Other topics included Trump's temporary immigration suspension, Jeff Bezos and Amazon workers walkout, poll on when safe gathering of ten or more will be safe again, Kim Jong Un illness, Kobe Bryant crash lawsuit, latest flu stats and market update.
You can still use the text line 406-478-8298 or our AM 1450 KMMS App to ask questions or to make comments during the podcast. 
FOR THE YOUTUBE VIDEO VERSION CLICK HERE!