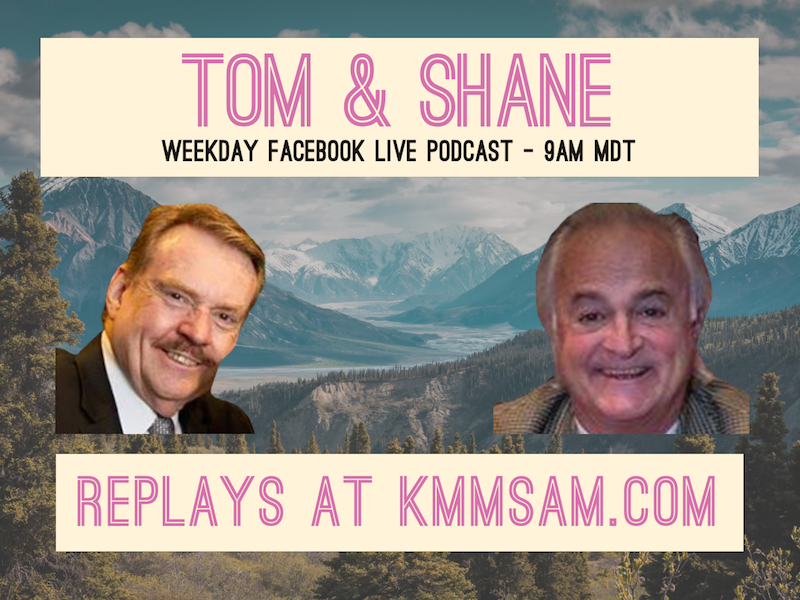 Since we are off the air temporarily Tom and Shane will be doing daily Facebook Live Episodes. Don't worry if you don't have Facebook — you can hear each one here just like our previous podcasts.
Today's Topics: Canadian shooting, oil prices hit record lows, small business second stimulus bill close, Shane talks about the restaurant businesses returning, US Covid-19 cases pass 40,000, Covid-19 numbers in Europe compared to US, mortality rates, Brooklyn Care Home has 55 deaths, North Korea claims they have no cases of virus, Dr. Anthony Fauci warns demonstrators who want their states opened, latest flu stats and stock market update.
You can still use the text line 406-478-8298 or our AM 1450 KMMS App to ask questions or to make comments during the podcast. 
FOR THE YOUTUBE VIDEO VERSION CLICK HERE!