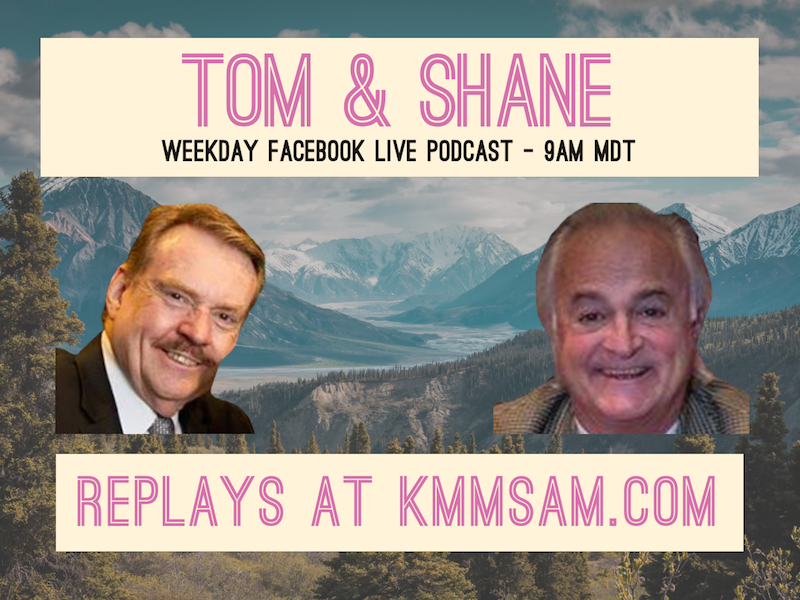 Since we are off the air temporarily Tom and Shane will be doing daily Facebook Live Episodes. Don't worry if you don't have Facebook — you can hear each one here just like our previous podcasts.
Today's Topics: Open America, Remdesivir (https://www.adooq.com/remdesivir.html) shows promise as a treatment for Covid-19, Open Montana Rally scheduled in Helena, Shane tells Tom to shut up and gets heated over the Payroll Protection Program) and how the banks work, summer jobs and child care for return to work, Tom and Shane battle again over Google app to show who you came in contact with, Trump approval rating falls, and China GDP drops 6.8 percent. flu stats and market update.
You can still use the text line 406-478-8298 or our AM 1450 KMMS App to ask questions or to make comments during the podcast. 
FOR THE YOUTUBE VIDEO VERSION CLICK HERE!