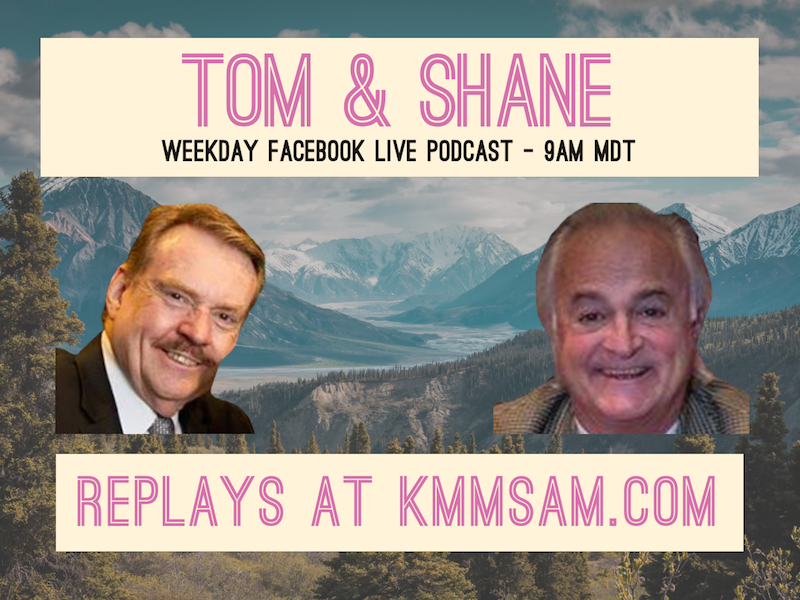 Since we are off the air temporarily Tom and Shane will be doing daily Facebook Live Episodes. Don't worry if you don't have Facebook — you can hear each one here just like our previous podcasts.
Today's Topics: Five million added to unemployment, NYC Mayor and Governor go round and round, will Trump adjourn Congress, can Trump use the Commerce Clause, world leaders and Bill Gates trash Trump over WHO money, will gov't open on May 1, is your $1.200 stimulus check taxable or a loan, actor Brian Dennehy dead at 81, flu stats and market update.
You can still use the text line 406-478-8298 or our AM 1450 KMMS App to ask questions or to make comments during the podcast. 
FOR THE YOUTUBE VIDEO VERSION CLICK HERE!