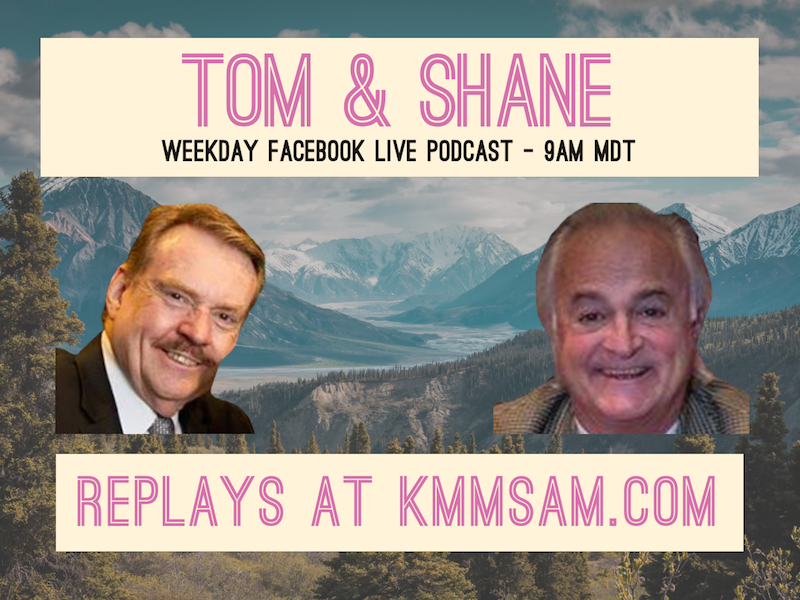 Since we are off the air temporarily Tom and Shane will be doing daily Facebook Live Episodes. Don't worry if you don't have Facebook — you can hear each one here just like our previous podcasts.
Today's Guest - Mike McCormick - McCormick Financial Advisers
Today's Topics: Liz Warren endorses Biden, China hid facts about Covid-19, Trump considers withholding funds from W.H.O., tax loophole for the rich in the relief package checks and loans, money for college pay for your kids or not, Trump's name on relief checks, China economics and global economic meltdown, annuities — good or bad, and Coronavirus fraud.
You can still use the text line 406-478-8298 or our AM 1450 KMMS App to ask questions or to make comments during the podcast. 
FOR THE VIDEO VERSION CLICK HERE!