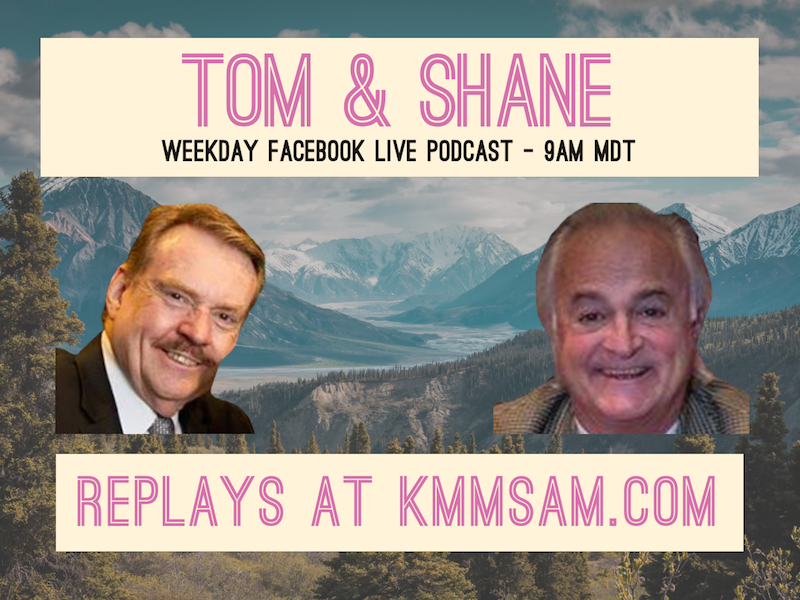 Since we are off the air temporarily Tom and Shane will be doing daily Facebook Live Episodes. Don't worry if you don't have Facebook — you can hear each one here just like our previous podcasts.
Today's Topics: Our war with China, Sanders backs Joe Biden, Saudi/Russian Oil Deal, Market Update,Sailor death on USS Roosevelt, Supreme Court to hear oral arguments by phone, drugs, NYC Mayor Cries Wolf, 27ft Sneeze, Apple and Google team up for Covid-19 detection app, Global Warming, China's need for soybeans (tofu) and wheat (noodles). 
You can still use the text line 406-478-8298 or our AM 1450 KMMS App to ask questions or to make comments during the podcast. 
FOR THE VIDEO VERSION CLICK HERE!