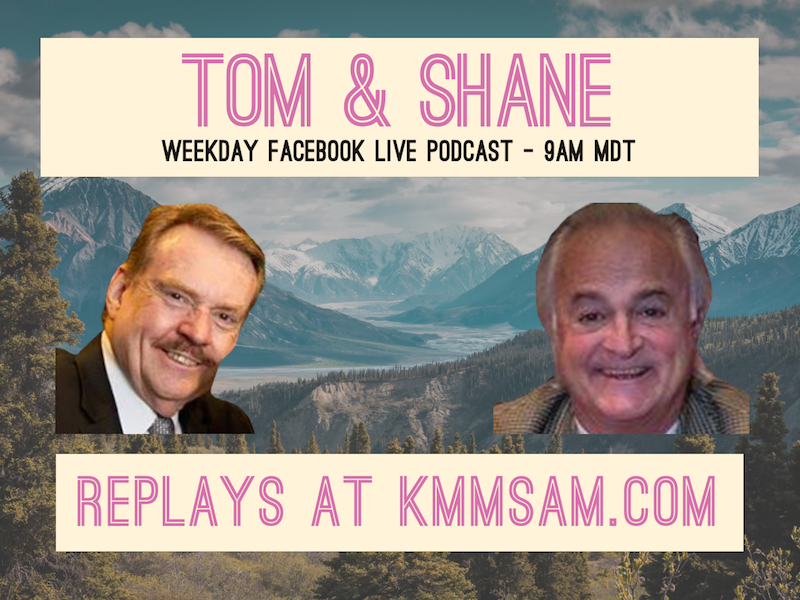 Since we are off the air temporarily Tom and Shane will be doing daily Facebook Live Episodes. Don't worry if you don't have Facebook — you can hear each one here just like our previous podcasts.
Today's Topics: Democrats block small business help bill, ten percent job loss in the US, one third of world's planes grounded, Walmart major hiring move, farmers dumping milk, is Covid-19 affecting climate change, new CDC guidelines for essential personnel, Shane solves Social Security and Debt all in one proposal, why an 11 day liquor ban in Thailand, three astronauts blast off giving new meaning to social distancing, economic changes across the board, WildRye Bozeman distillery on Fox News for their manufacture of hand sanitiser and Shane's market update.
You can still use the text line 406-478-8298 or our AM 1450 KMMS App to ask questions or to make comments during the podcast.
FOR THE VIDEO VERSION CLICK HERE.