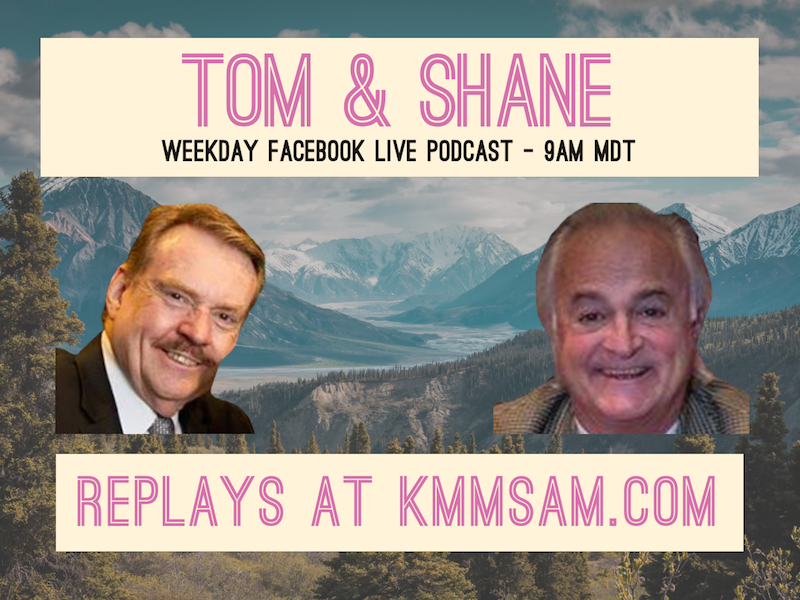 HOUR ONE: Vote in our KMMS Morning Soapbox Poll Question of the Day, "Will You Wear A Mask to Protect Yourself?" TOPICS: Local weather, local temps, road conditions, poll results. Two Bozeman virus victims hospitalized; Big Sky Relief Fund donates $1 million to area healthcare. 3M called on the carpet for selling masks to foreign countries.
HOUR TWO: (Begins at 37:03) Mike Owkes and Eric Bonnett Guests talking about Co-Housing. The good bad and ugly. More on the efforts to combat the virus, Washington's efforts to investigate Trump.
HOUR THREE: (Begins at 1:19:51) County Commissioner Don Seifert – Conversation about the county's continuing reaction to the virus, employment situation and back up funds for this type of emergency. Driver's License renewals extended 90 days. New virus numbers announced in Montana, State of Montana Business Closure Hot-Line 800-755-6672. Due to the Coronavirus Tom and Shane will be off the air until further notice. We are both well so not to worry.
You can reach the KMMS Morning Soapbox with Tom and Shane 6am to 9am weekdays Mountain Time by calling 406-522-8255 during the show, use our new text line at 406-478-8298, or click the "App Chat" button on your AM 1450 KMMS app. Listen Live Online at kmmsam.com