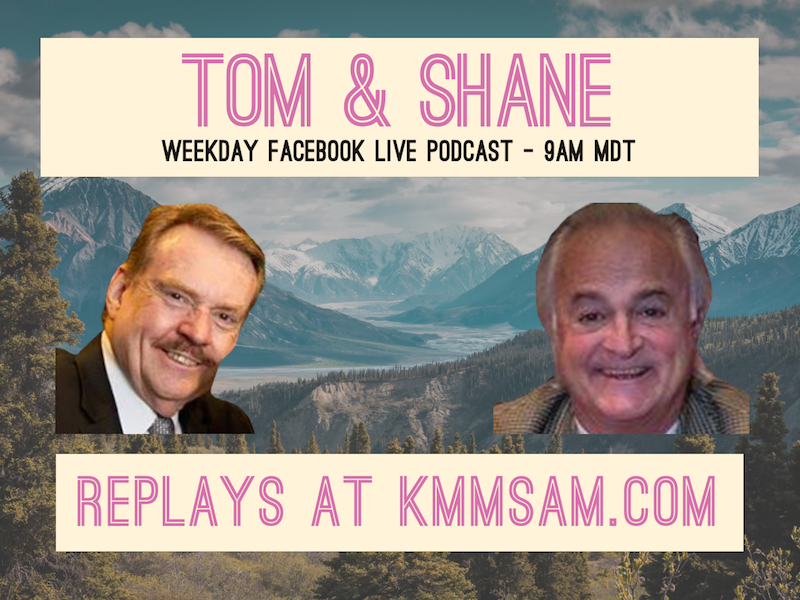 Vote for Tom and Shane in the BoZone Best of Bozeman Contest for Best Local Radio Show – Voting Ends April 30th Go to BestofBozeman.com to vote.
HOUR ONE: Vote in our KMMS Morning Soapbox Poll Question of the Day, "Have You Lost Your Job to Covid-19" TOPICS: Local weather, local temps, road conditions, poll results. New virus cases in Gallatin and tests that were done yesterday. Irate listener receives email from Governor Bullock, crude oil makes recovery, China agreement went into effect yesterday – Shane explains what that means, new unemployment numbers way up.
HOUR TWO: (Begins at 39:35) Money Guru Mike McCormick guest – Mike on airline and cruise stocks, is this a good time for market research, selling a home in May – good idea? Mike give his advice. When do you have to file taxes and who gets the Federal Money?
HOUR THREE: (Begins at 1:20:51) Candidate for Montana Lt. Governor "Buzz" Mattelin. Discussion about the virus, healthcare, XL Keystone Pipeline, his running mate Whitney Williams, high prescription drug prices and more. Question on landlords and the Cares legislation, local politics vs national politics, conservatives vs liberals.Daily update of virus cases around the state. Gallatin adds new cases. 
You can reach the KMMS Morning Soapbox with Tom and Shane 6am to 9am weekdays Mountain Time by calling 406-522-8255 during the show, use our new text line at 406-478-8298, or click the "App Chat" button on your AM 1450 KMMS app. Listen Live Online at kmmsam.com