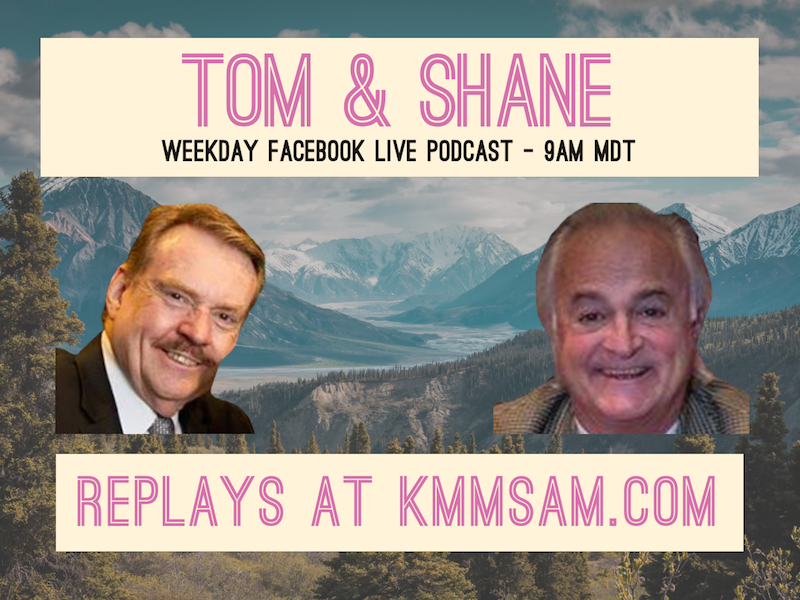 HOUR ONE: Vote in our KMMS Morning Soapbox Poll Question of the Day, "Do You Know Anyone Who's Contracted the Virus?" TOPICS: Local weather, local temps, road conditions, polls results. Montana governor wants those entering Montana to self-quarantine. Local businesses are helping with the virus effort. Four Covid-19 deaths in Montana. Two in Toole County, one in Lincoln County and one in Madison County.
HOUR TWO: (Begins at 40:53) Interview with candidate for Montana Attorney General Austin Knudsen - Conversation about what powers the AG has during a pandemic like we are currently experiencing and the challenges of running a campaign with no connection with the public. Release of new Montana numbers for Covid-19. Lots of calls and texts regarding the governor's orders to shelter in place and the federal handling of the virus.
HOUR THREE: (Begins at 1:27:24) Three Time Mayor of Bozeman Jeff Krauss Guest – Can a mayor shut down the city? No one in, no one out? Jeff answers that. What can the city do and not do during this time of crisis? Discussion about states stopping interstate travel from states that are hot spots for the virus.
You can reach the KMMS Morning Soapbox with Tom and Shane 6am to 9am weekdays Mountain Time by calling 406-522-8255 during the show, use our new text line at 406-478-8298, or click the "App Chat" button on your AM 1450 KMMS app. Listen Live Online at kmmsam.com