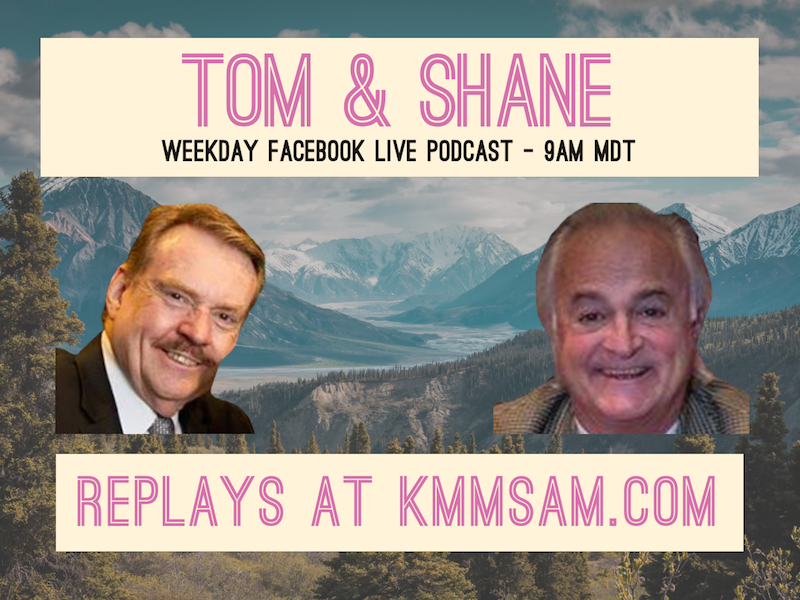 HOUR ONE: Vote in our KMMS Morning Soapbox Poll Question of the Day, "Are Montanans Taking CoVid-19 Seriously?" TOPICS: Local weather, local temps, road conditions, poll results, updates on the virus in Montana, two dead in Montana, cases slowing down in some areas. Is New York a war zone? Border closings between states — is it legal?
HOUR TWO: (Begins at 36:02) We received a call from a CoVid-19 victim and what he is doing to combat this disease and how it was detected and how he was tested. Shane updates the stock markets here and abroad. Debate about it being called the "Chinese Virus."
HOUR THREE: (Begins at 1:17:45) Latest Montana virus numbers, hot spots in the US, fatality rates in US and around the world. Lots of calls and texts on our current situation in Montana.
You can reach the KMMS Morning Soapbox with Tom and Shane 6am to 9am weekdays Mountain Time by calling 406-522-8255 during the show, use our new text line at 406-478-8298, or click the "App Chat" button on your AM 1450 KMMS app. Listen Live Online at kmmsam.com