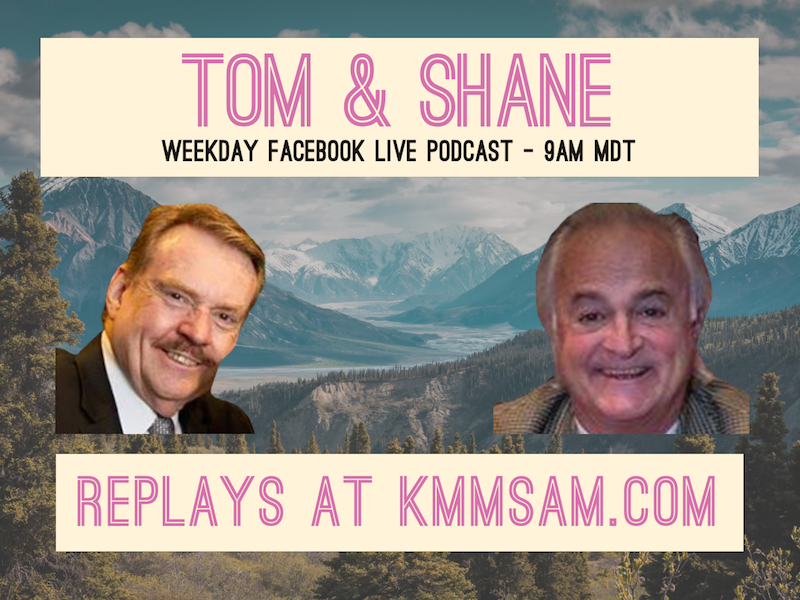 HOUR ONE: Vote in our KMMS Morning Soapbox Poll Question of the Day, "Will You Stay Inside for A Month?" TOPICS: Local weather, local temps, road conditions, poll results, statewide shutdown order, Shane talks about currencies being affected worldwide by virus. More virus cases in Gallatin County.
HOUR TWO: (Begins at 36:14) US Congressman Greg Gianforte (R-MT) guest – Topics included the upcoming vote in the house on the stimulus bill, also what's in the bill to like and not like. Many callers and texters wanted to know about what is defined as essential and non-essential workers. (Here's the governors declaration and definitions of essential and non-essential workers.)
HOUR THREE: (Begins at 1:18:47) Gallatin County Commissioner Don Seifert guest – Discussion about the upcoming operations of the county offices during the shutdown. Also, what percentage of workers will work from home. More discussion on the shutdown and the fast rising cases in Gallatin County. Trumps handling of the crisis so far.
You can reach the KMMS Morning Soapbox with Tom and Shane 6am to 9am weekdays Mountain Time by calling 406-522-8255 during the show, use our new text line at 406-478-8298, or click the "App Chat" button on your AM 1450 KMMS app. Listen Live Online at kmmsam.com