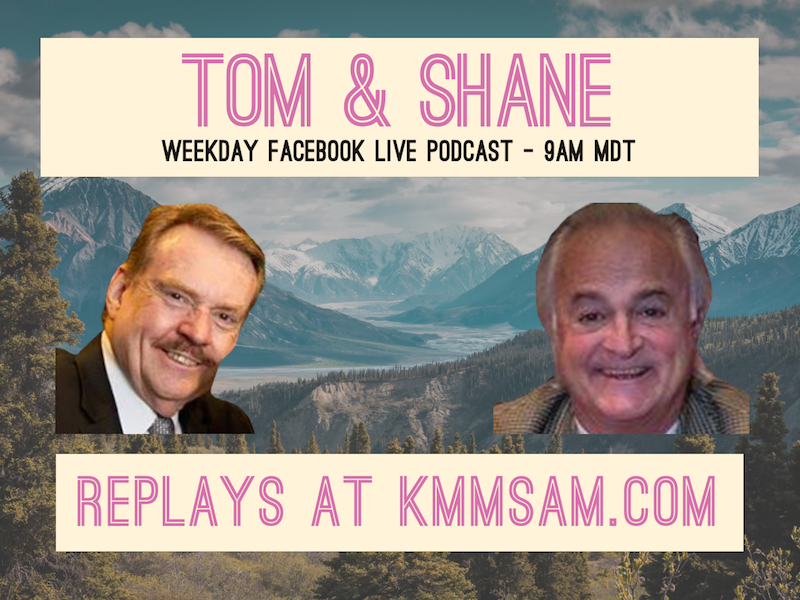 HOUR ONE: Vote in our KMMS Morning Soapbox Poll Question of the Day, "Biden or Cuomo for President?" TOPICS: Local weather, local temps, road conditions, poll results, the Senate bill, scams, new Covid-19 cases in Gallatin, more small business closings, and current flu stats.
HOUR TWO: (Begins at 38:45) Money Guru Mike McCormick guest – Three million apply for unemployment – most since 1982. Where are the government checks? Who will get them? Lots of questions about eligibility.
HOUR THREE: (Begins at 1:19:48) Democrat Candidate for Attorney General Kimberly Dudik Guest – Discussion about Montana issues with human trafficking, opioid addiction, shut down of local businesses, what actions the AG can take in local corruption issues. More on the government stimulus program and worries about recession.
You can reach the KMMS Morning Soapbox with Tom and Shane 6am to 9am weekdays Mountain Time by calling 406-522-8255 during the show, use our new text line at 406-478-8298, or click the "App Chat" button on your AM 1450 KMMS app. Listen Live Online at kmmsam.com