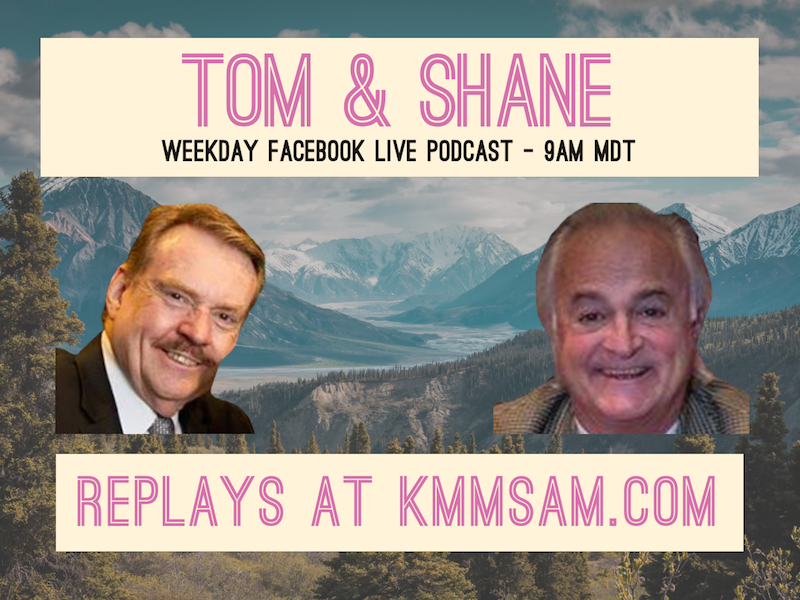 Tom and Shane are live on the air every Saturday 8am to 11am Mountain Time at KMMSAM.COM. Plus Facebook Live Podcast Every Weekday at 9AM Mountain Time.

Latest News: What Questions Would You Ask Trump and Biden Tonight?, Don't underestimate the power of the put down in a presidential debate, US consumer confidence bounces back strong from August low, hitting better-than-expected gain to 101.8 in September, Pelosi says Trump debts raise 'national security question', 'He'll be the first to go straight to prison from the White House!' Michael Cohen says, Kentucky AG agrees to release grand jury tapes in Breonna Taylor case, Worldwide coronavirus death toll surpasses 1 million, Poll: Virginians about evenly divided on Confederate statues and MUCH MORE!!
Tom and Shane Facebook Live Moving to 9AM MDT Tues. Sept 8th.
You can still use the text line 406-478-8298 or our AM 1450 KMMS App to ask questions or to make comments during the podcast.